GrowPro Select 5x5 Luxx LED Gorilla Tent Package
Request a Quote - Bulk Discounts for Large Grow Operations.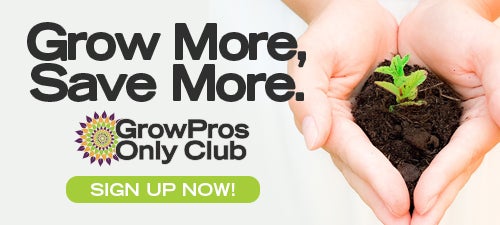 GrowPro Select 5x5 Luxx LED Gorilla Tent Package
Featuring Luxx 645w LED Pro and Gorilla 5x5 Grow Tent, this package contains everything a grower needs to start a small high-yield operation.

The LUXX 645 LED PRO deploys a lens angle of 120 degrees, from a 6 bar design, with a total of 2,226 diodes. 6 bar IP66 Waterproof Mounts to Unistrut UL/ ETL Listed Manual & Auto Dimming All in one design Plug & Play 5-year warranty The LUXX 645 LED PRO features manual and auto power adjustment.

Gorilla Grow Tents are the Tallest, Thickest, and Strongest grow tents ever created. Gorilla's original grow tent design has revolutionized the growing industry. Grow Strong with best controlled indoor hydroponic or soil growing environment tents made today.
Package contents:
Luxx 645w LED Pro 120-277v
Gorilla Grow Tent 5'x5'
Fast Fit Tray Stand 4 ft x 4 ft
Botanicare ID Tray 4 ft x 4 ft - White
Can-Fan Max Fan Pro Series 6 in - 420 CFM
Can-Fan Max Vinyl Ducting 6 in x 25 ft
Can-Lite Filter Mini 6 in x 16 in 420 CFM
Grower's Edge Large Display Thermometer / Hygrometer
Sun Grip Push Button Light Hanger 1/8 in White
Titan Controls Apollo 7 - One Outlet Digital Timer
More Information

| | |
| --- | --- |
| Brand | GrowGeneration |
| Length | 36 |
| Height | 60 |
| Width | 24 |
| Weight | 89.000000 |
Got a Question? Get Answers.