VidaWool Block 144 w/Hole, 6" x 6" x 4"
Request a Quote - Bulk Discounts for Large Grow Operations.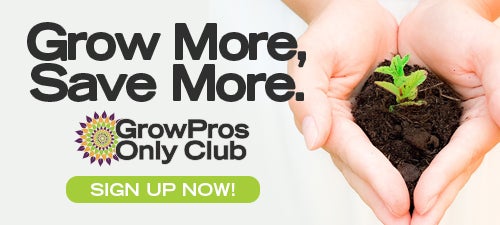 VidaWool Block 144 w/Hole, 6" x 6" x 4"
VidaWool™ blocks are designed for optimum dispersal of water and nutrients, and to create an even root zone for growth. Hydro-Xtend™ water dispersion technology prevents dry zones in the block, so you can feel confident plants are getting the moisture and nutrients they need to keep growing.

As plants enter their second stage of growth, VidaWool™ blocks provide the space and uniform water and nutrient distribution they need to continue thriving. Equipped with a UV-protection liner and Hydro-Xtend™ water dispersion technology, VidaWool™ blocks are intelligently designed to deliver healthy, even root zones and consistent crop performance. Mineral wool growing media provides the ultimate steerability to the grower and eliminates the messy, time-consuming processes of other growing media, like filling pots and mixing materials.

Applications
VidaWool™ blocks are ideal for cultivation enterprises looking for reliable, repeatable, and efficient growing media solutions. VidaWool™ blocks, starter plugs, and slabs are designed to work as a system, for quick transplantation between growth stages that reduces error and guesswork.

Hydro-Xtend™ water dispersion technology
Even water dispersion and nutrient availability
Predictable water retention

UV-protection lined blocks
Reduces exposure to light that can stress and inhibit root growth

Keeps root zone dark to guard against algae and bacterial growth

Did You Know?

VidaWool™ plugs are made from a minimum 70% recycled content and are designed to efficiently hold and use water, complementing sustainable growing operations.

Features & Benefits

Sink time: < 15 sec
For reliable saturation and efficient use of water.

Water holding capacity: 85–95%
Holds moisture and keeps it evenly distributed with Hydro-Xtend™ water dispersion technology.

Handling integrity: > 10 lbf
Resists punctures for less loss and breakage, when wet and dry.

Additional Features

Hydro-Xtend™ water dispersion technology optimizes steerability of water content: Water doesn't just sit in the bottom of the block.

Facilitates root development through the entire block.

Designed to work with three-stage VidaWool™ system to maximize efficient transplant of plugs into blocks, and blocks into slabs.

Does not have to be stored in a climate-controlled environment.


More Information

| | |
| --- | --- |
| Brand | Vidawool |
| Length | 6 |
| Height | 4 |
| Width | 6 |
| Weight | 2.000000 |
Got a Question? Get Answers.