CenturionPro Solutions Cam Follower - For Mini, Original, Silver Bullet, Gladiator, Tabletop Pro
Request a Quote - Bulk Discounts for Large Grow Operations.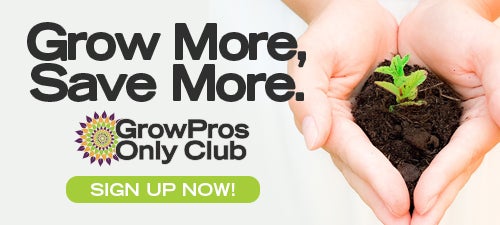 CenturionPro Solutions Cam Follower - For Mini, Original, Silver Bullet, Gladiator, Tabletop Pro
The QuanTanium Wet and Dry Tumblers (#800196, #800197, #800219, #800221, #800222 and #800223) are Teflon coated to prevent trichomes from sticking to its surface, for efficient precision cutting technology. Wet and dry tumblers sold separately. The Hopper Bags (#800218, #800215 and #800216) are made of black non-stick mesh material that leaves trichomes on flowers. Fits over hopper frame with Velcro Inserts. Weather resistant. #800210 holds 30-50 lbs of material. #800215 and #800216 hold 20-30 lbs of material. Pressure wash to clean. Diverters (#800217 and #800212) connect from the machine to the blower with a sliding diverter valve. Use for fine tuning dense to airy product. Suitable for wet or dry trimming. The Silencer (#800214) is a lightweight and compact air filter style. Reduces sound up to 30% while increasing trimmer safety. Comes standard with the Silver Bullet only. May be added to the Original and the Mini. The Bed Bar Blade (#800199) is designed to ensure a precision cut that pairs perfectly with the tumblers. Its sleek finish reduces cleaning and maintenance times. Made of D2 hardened steel, with a hardness factor of Rockwell 59. Original Timken Reel Bearings (#800213) are made to withstand long run times at high temperature standards. 2 per machine. The Reel Pulley (#800211) and Motor Pulley (#800210) work in sync to provide maximum friction and torque at just the right speed. Made of durable cast iron. The Tumbler O-Ring (#800198) attaches to the tumbler wheel. Made of polyurethane. It provides a maximum amount of friction, allowing each tumbler to consistently turn with ease and efficiency. CenturionPro Collection Bag System (#800227) is for the Mini, Original, Silver Bullet, Gladiator and Table Top Pro. Our new double-bag filtration system will assist with trim collection, separating it. CenturionPro Replacement Belt for the Mini, Original or Silver Bullet (#800231).
More Information

| | |
| --- | --- |
| Brand | Centurion Pro |
| Length | 1 |
| Width | 1 |
| Height | 1 |
| Weight | 1.000000 |
Got a Question? Get Answers.