Hortilux SE600 Grow Light System w/Daylight Blue(MH) Lamp, 600W, 120/240V
Request a Quote - Bulk Discounts for Large Grow Operations.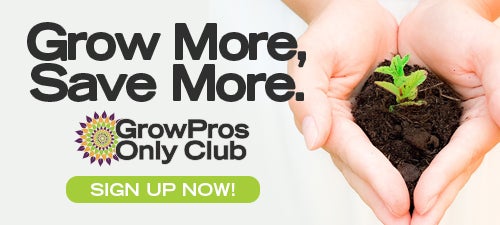 Hortilux SE600 Grow Light System w/Daylight Blue(MH) Lamp, 600W, 120/240V
The SE 600 grow light system is designed to maximize the performance of 600 watt EYE HORTILUX grow lamps. This system focuses 20% more of the light to the target area than our nearest competitor to enhance the performance of the lamp and maximize plant quality and yield. The SE 600 reflector was designed around 600W lamps to create a consistent and uniform distribution of light.

Designed Specifically for 600 Watt Lamps
Most grow fixtures are sized for 1000 watt lamps leading to an inefficient focus of light. The SE 600 Grow Light System utilizes a reflector design sized specifically for 600 watt grow lamps. This compact reflector design optimizes performance focusing more light on the plant canopy with superior uniform light distribution.
The HORTILUX Daylight Blue Metal Halide produces plants with extremely tight internodal spacing for nice compact, bushy plants. This allows the plant to produce large colorful fruits and flowers. When using the BLUE during the vegetative stage, it can shorten this period by one full week – allowing for one extra crop per year.

HORTILUX BLUE grow lamps emit a world class spectrum that is unmatched in the lighting industry. It is the closest match to natural sunlight of any light source available today. This lamp is for experienced growers who demand the highest quality plant production during ALL phases of plant growth.

Socket Type Mogul E39
Input Voltage 120V/240V
Amperage 5.5A @ 120V
2.63A @ 240V
Light Uniformity – max/min 2.9/1
Light Uniformity – avg/min 2.0/1
Enclosed/Open Open
Weight 17 lbs
PPFD Average (400-700nm) 185 μmol/sec/m2
Warranty 3-Year Limited
Certifications UL Listed
More Information

| | |
| --- | --- |
| Brand | Eye Hortilux |
| Width | 13 |
| Length | 24 |
| Height | 12 |
| Weight | 19.510000 |
Got a Question? Get Answers.