FloraFlex 6 in PotPro Pot (1=100/Pack)
Request a Quote - Bulk Discounts for Large Grow Operations.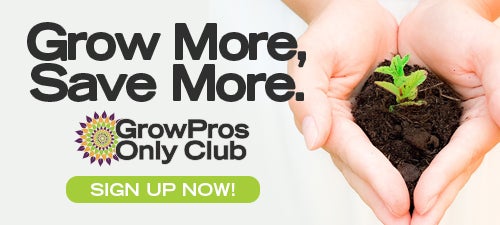 Availability: Available for Purchase
Lead Time: Ships in 3-5 days
FloraFlex 6 in PotPro Pot (1=100/Pack)
Specs

| | |
| --- | --- |
| Brand | FloraFlex |
| Weight | 0.000000 |
The FloraFlex® PotPro™ Cube is a hydrated coco cube. This ready-to-use medium saves you space as well as labor time. Place your 6 in PotPro™ Cube into the PotPro™ Pot, hydrate with your nutrient solution and water, plant your plant, top it with a 6 in FloraCap® and you are ready to hand feed. Advance to automation by attaching (2) FloraClips to your FloraCap® and use FloraTubing to connect your plant to your Quick Disconnect Pipe System Bubbler. Now let your PotPro™ System take care of your plants.