Tired of Paying "Retail" on Your Grow Gear? Go Pro!
Simplify your ordering and leverage wholesale pricing in one platform. The more you grow, the more you save with GrowPros Only Club is just another way GrowGeneration is bringing you the best deals to keep you growing and save you money.

Largest Hydroponics Superstore in North America

Industry Leading Experts & Consultants for every grow

Harvesting Equipment Services & Optimization

Largest Distrubtion Network in North America
We're not done, save even more!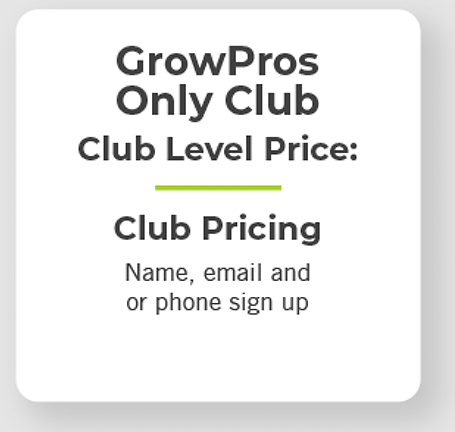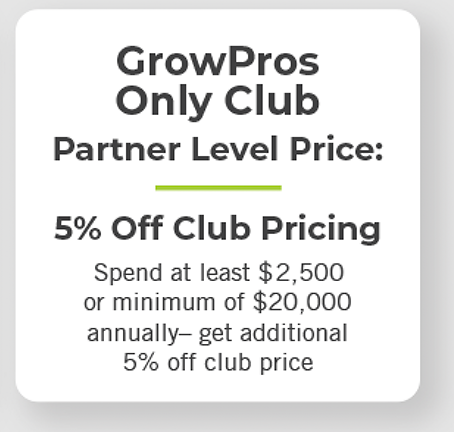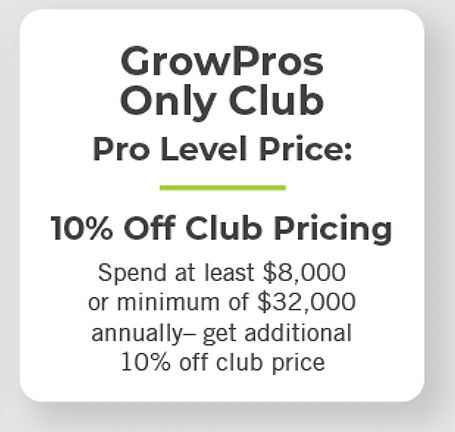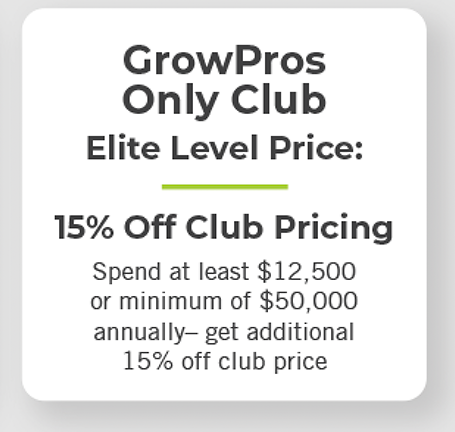 ---
Benefits of club membership
GrowGeneration.com is an innovative way for growers to manage their purchasing and logistics in one platform. Powered by our the nation's largest distrubtion network, GrowGen offers manufacturer direct pricing, real time inventory per distribution center, and the largest product catalog in the industry.
Free for customers of all sizes

Dedicated expert to help with your orders

Save multiple shopping carts

Negotiated pricing on commercial orders

Streamline your purchasing

Better forecasting

More time in grow
---
Frequently Asked Questions
Q: What is The GROWPROS ONLY CLUB?
A: This is a customer loyalty/rewards program offered to our new and existing customers which enables you to save on immediate and future purchases based on your previous spending totals. When you buy more, you save more. We like to say, Grow More, Save More!


Q: How do I earn club status?
A: Just by signing up! You will automatically be enrolled in the Club program and receive club pricing. The more you buy the more you will save and earn next level Club membership.


Q: Do my purchase totals from last year count toward my Club status now?
A: Yes, your total purchases from the previous calendar year will be taken into account for which club level you qualify for and the discount percentage on new purchases.


Q: If I don't purchase again within a certain period of time will I lose my Club status?
A: No. By signing up you will always receive Club pricing. The more you purchase within a calendar year will elevate you to another level of Club savings percentages.