GardnClean Extended Release 1K (1000 cu ft)
Request a Quote - Bulk Discounts for Large Grow Operations.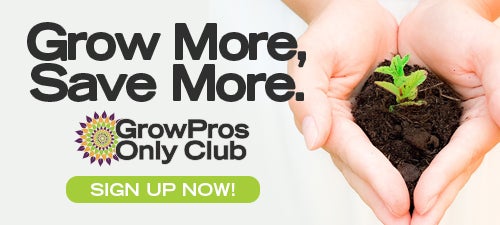 GardnClean Extended Release 1K (1000 cu ft)
Gard'n Cleans Patented Point-of-Use Chlorine Dioxide (ClO2) Is The Ideal Solution For Your Environmental Sanitation Disinfection & Deodorization Protocol Because Gard'n Clean products all generate 99.9% ultra-pure chlorine dioxide they provide superior efficacy against a wide range of germs bacteria viruses molds mildews spores and more. The purity also allows for low toxicity and compatibility with all types of surfaces. Unlike harsh bleaches or acids Gard'n Cleans99.9% ultra-pure chlorine dioxide wont damage the surfaces or areas you want to disinfect. Until now the antimicrobial market has been largely comprised of chlorine (bleach) ozone quaternary ammonium compounds (quats) peracetic acid (paa) formaldehyde and glutaraldehyde (aldehydes) and hydrogen peroxide. All ofthese technologies have limitations in addressing sanitization and disinfection needs. After significant research and investment Gard'n Clean created the world's first technology for conveniently generating 99.9% ultra-pure chlorine dioxide at point-of-use. The resulting microreactor technology is nothing short of a revolution for the future of disinfecting and decontaminating. Gard'n Clean is changing how users disinfect systems equipment and surfaces in the most critical applications by harnessing the power of chlorine dioxide a remarkable biocide that can kill fungi bacteria and viruses like virtually nothing else on earth. Chlorine dioxide (ClO2) is a highly versatile and highly compatible gas molecule that retains its chemical characteristics in both air and water. It is widely used in many industries as a decontaminating disinfection and sanitizing agent. Unlike chlorine gas chlorine dioxide does not hydrolyze in water to form ionic impurities nor does chlorine dioxide form harmful by-products like chlorine bleach. Chlorine dioxide is more effective at much lower concentrations than other disinfection and sanitation products. Its EFFECTIVE: 99.9% ultra-pure ClO2is an oxidizer -plant pathogens are unable to build up a tolerance. It is effective against wide varieties of dangerous microorganisms including:bacteria germs viruses fungi spores molds & mildews. Its GENTLE: Unlike other disinfectants there are no corrosion concerns at use levels. Gard'n Clean is FDA/EPA registered for use on food water and in food preparation areas. Its 99.9% PURE: Our technology is eco-friendly and OMRI organic certified requiring no special disposal or handling requirements. The activated solution has a neutral pH. Approved for use on crops edibles ornamentals agricultural commodities and water systems in greenhouse and horticultural settings. EPA Registered -FDA Approved -NSF Listed -OMRI Recognized
More Information

| | |
| --- | --- |
| Brand | GardnClean |
| Height | 10 |
| Width | 7 |
| Length | 4 |
| Weight | 9.200000 |
Got a Question? Get Answers.